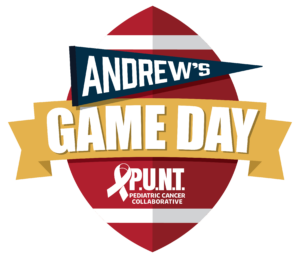 Bringing kids fighting cancer to cheer on the Buffalo Bills!
There is nothing that compares to the thrill of being in the electric atmosphere of Highmark Stadium on the day of a home Buffalo Bills game! Kids in active cancer treatment could never have that experience if it weren't for P.U.N.T.'s Suite 238A. Our Game Day program provides a secure, safe and comfortable space where these families can cheer on their team and get some much-needed quality time together. You never know which of our Buffalo Bills friends might stop by for a post game meet & greet!
Andrew Pawlak was a 7th grader at Orchard Park Middle School when he was diagnosed with DSRCT, a rare sarcoma, in April of 2010 at just 13 years of age. He fought his cancer with a quiet courage and heroic tenacity that inspired his parents (Lynn and John), his siblings (Claire and Nathan) and all who knew him. He passed away on December 19, 2011 at age 15. Andrew was a huge football fan and his two main teams were the Buffalo Bills and the University of Michigan Wolverines. Andrew met P.U.N.T. Founder Brian Moorman during his battle, as did his cousin Gwen Mysiak who has since served as the organization's Executive Director for the past ten years. Andrew's legacy continues to make an impact.
This past April, a substantial gift was made in honor of Andrew by his Uncle Darin, Aunt Robin and cousin Jenna through the Flannes Charitable Fund. Part of these proceeds will be used to bring kids with cancer and their families to Buffalo Bills games this upcoming season. Because of Andrew, families will have the chance to forget about pediatric cancer for a few hours and spend quality time together cheering on our beloved Bills!
Make a Difference in the Lives of Families Affected by Pediatric Cancer
The P.U.N.T. Pediatric Cancer Collaborative is a public charity that relies entirely on individual donations and sponsorships to provide critical support and programs for WNY families facing a pediatric cancer diagnosis.
Costs of Cancer
There are almost always hidden costs and challenges associated with a pediatric cancer diagnosis that may not be apparent from the outside looking in. One parent often stops working to help facilitate treatment and an income is instantly gone or wanes. Bills pile up quickly; nearly half of families facing pediatric cancer end up filing for medical bankruptcy.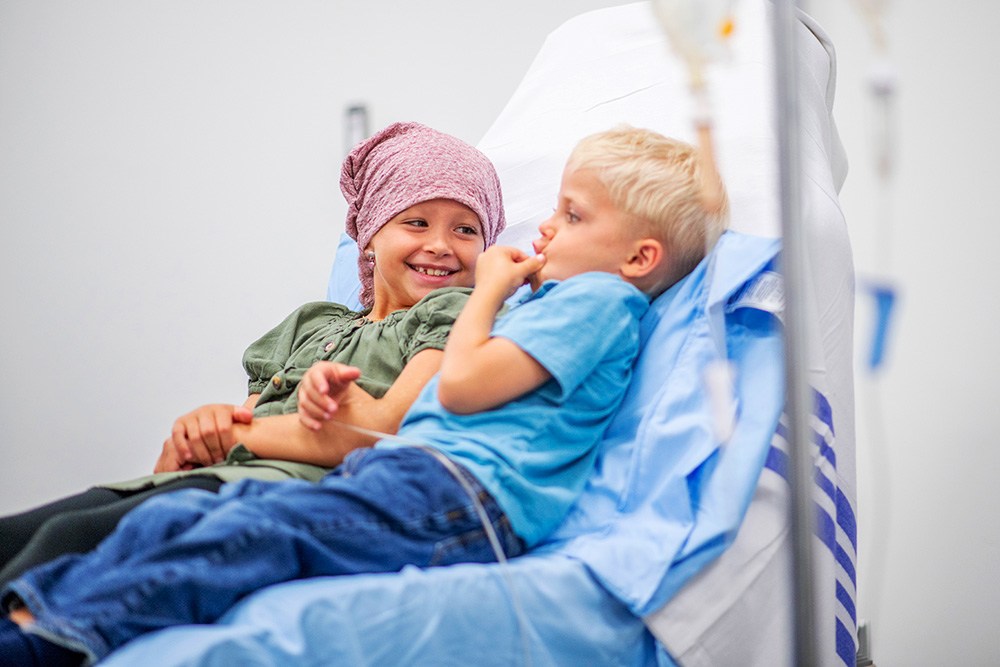 "One day while receiving treatment at Roswell, Kristin Fix, the social worker for Roswell's pediatric unit, stopped by and was asking Heidi how things were going and if there was anything she would like to do – the very first thing Heidi said was she would like to go to a Bills game. This is how we became aware of the P.U.N.T. Foundation. Gwen reached out to us and we were delighted to be attending a Bills game. We were especially happy when we were told that Heidi could have her boyfriend attend the game with us, as she doesn't have any siblings at home and he was with her every step of the way during her cancer 'journey.' We had a wonderful day and it was so nice to meet other families who were experiencing what we were – for the kids to be able to talk about their treatments with others who understood – to be in a room where were all 'the same' with a 'new' normal. We even got to meet some of the players after the game. We can't thank P.U.N.T. enough for helping us through some very difficult times."
– Bonnie Sturdevant (GAME DAY Program beneficiaries)