Standing Behind WNY Families Fighting Pediatric Cancer
Childhood cancer poses a threat to every facet of family life. There is a tidal wave of hardship – physical, financial, and emotional – that can last a lifetime. That's where we come in.
From the first day of diagnosis to recovery – and even in the unthinkable wake of a loss – this organization is honored to be the "go to" source of assistance in Western New York through our 6 distinct programs. We work beside hospital psychosocial partners to ensure every dollar we raise gets channeled where it is most needed.
By doing so, we ease burdens, bring relief, heal hearts, lift spirits, and allow parents to focus on what matters most: being there for their sick child.
And "we" means you. P.U.N.T. is a public charity that serves as a conduit for your compassionate generosity. With your help, WNY families who must hear the words "your child has cancer" know that they don't walk this journey alone, and the support they need most is ready and waiting for them.
Andrew's Game Day
A private suite so kids fighting cancer can cheer on the Buffalo Bills.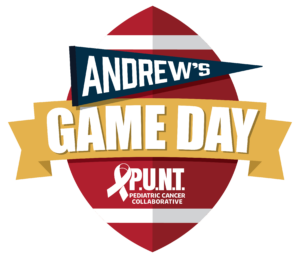 Dawson's Locker
Distributing gas and grocery cards and hospital parking and cafeteria vouchers.
Field of Dreams
Special experiences, items or opportunities to serve as a morale boost.
Costs of Cancer
There are almost always hidden costs and challenges associated with a pediatric cancer diagnosis that may not be apparent from the outside looking in. One parent often stops working to help facilitate treatment and an income is instantly gone or wanes. Bills pile up quickly; nearly half of families facing pediatric cancer end up filing for medical bankruptcy.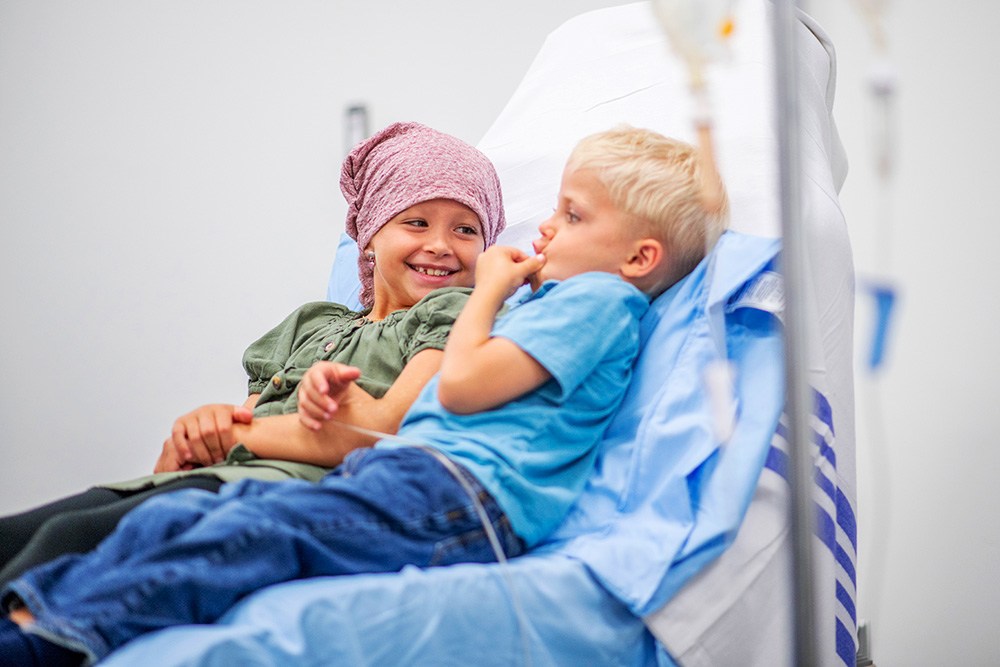 Off-Field Impact
Current and former Buffalo Bills players are the lynchpins of so many of our efforts. They show up when we need them. They add vitality and meaning to the work we do for kids and families facing childhood cancer. We're thankful for the abiding embrace of our Buffalo Bills family!
"P.U.N.T. is a source of immediate financial relief in desperate times. The fact that we have this reliable support to offer families facing this nightmare is a major source of hope and comfort."
– Kristen Fix, Medical Social Worker, Roswell Park Comprehensive Cancer Center
"What if P.U.N.T. hadn't been there? They took care of our most urgent needs as Mark and I began to see the beautiful life we had built together crumble while in the fight of our lives, for our boy."
– Carolyn Woomer, Mom to cancer warrior Jedidiah
"We want to express how grateful we are to you, the donors and everybody who is involved in making acts of kindness in your organization come together. I wish there was a way we could repay the way you made us all feel."
– Mario G., Dad to cancer warrior Adrian
"Thank you so much for organizing such a wonderful weekend. It's hard to put into words exactly what it meant. Just knowing we are not alone and being able to express our feelings means the world to us."
– TJ Hirsch, Getzville (Remembrance Weekend guest)
"Just had to let you know, we had a nice night. Our daughter's counts were good so we went to Red Robin's with one of the gift card you so generously gave us for Christmas. It was so nice because we don't remember the last time all four of us were in the car together without going to the hospital. It was so nice and normal it makes me want to cry. Thank you so much."
– Kristin, East Aurora
"Families facing pediatric cancer not only struggle with the physical and psychological effects of their illness, but they must also meet the demands of new and often tremendous financial burden. I cannot say enough about the programs and support P.U.N.T. offers. They are needed now more than ever."
– Dr. Cate Flanagan-Priore, PhD; Licensed Psychologist at Oishei Children's Hospital
"Thank you so much for having such an amazing program available for local children fighting cancer, and for the people and families who able to sponsor and donate. We were so happy to meet our donors and share our story of our son, Waylon and what a remarkable, big hearted boy he is. Waylon and Allie (our 7 yr. old daughter) were absolutely delighted, full of smiles and squeals as they opened all their gifts. My husband and I were in complete awe over the generosity and the amount of gifts that were given. This Christmas has been extra special and extra blessed this year because of foundations and donors like you. And we are beyond blessed that Waylon is here with us this Christmas, and we pray for many, many more Christmases to come."
-Worthington Family
"We thank you for the Remembrance Weekend. It was comforting to spend the time with other families who have shared our experience of losing a child to cancer. So many stories, so much heartache, all ending in loss. It was also amazing how we survived and continued to put our feet on the the floor and begin each day." 
– Vern & Joanne Ridder (Remembrance Weekend guests )