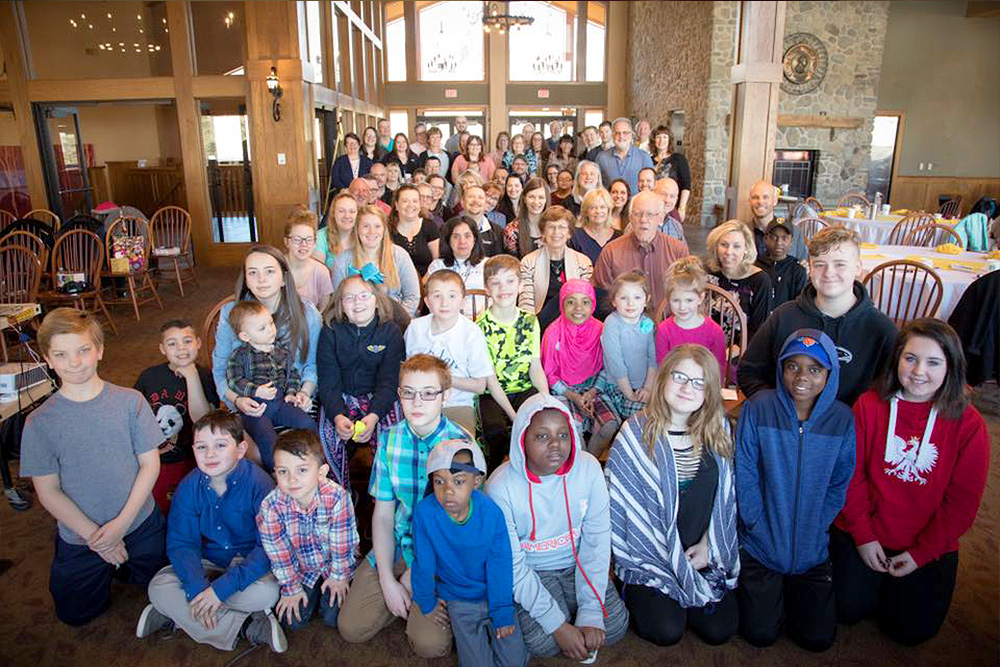 Annual Retreat for Bereaved Families
A cancer diagnosis instantly stops the world from turning. Now imagine that diagnosis is for a child. And now imagine the child does not win their battle. A family is left with empty arms, broken hearts, a gaping void, and the knowledge that life can never—will never—be totally complete again. It becomes an immediate fear that the memory of that son or daughter will begin to fade. There is the glaring reality of a broken family chain that will never be fully in tact again.
P.U.N.T. created Remembrance Weekend six years ago to be a source of light in this incredible darkness . This powerful three day retreat provides families with hope and healing through a mix of therapeutic and social opportunities to acquire tools for coping, supporting one another, and honoring the memory and life of their deceased loved one.
Remembrance Weekend is planned and executed with the guidance and expertise of the psychosocial teams at Roswell Park Comprehensive Cancer Center, Oishei Children's Hospital, and Essential Care for Kids/Hospice Buffalo.
Make a Difference in the Lives of Families Affected by Pediatric Cancer
The P.U.N.T. Foundation is a public charity that relies entirely on individual donations and sponsorships to provide critical support and programs for WNY families facing a pediatric cancer diagnosis.
Costs of Cancer
There are almost always hidden costs and challenges associated with a pediatric cancer diagnosis that may not be apparent from the outside looking in. One parent often stops working to help facilitate treatment and an income is instantly gone or wanes. Bills pile up quickly; nearly half of families facing pediatric cancer end up filing for medical bankruptcy.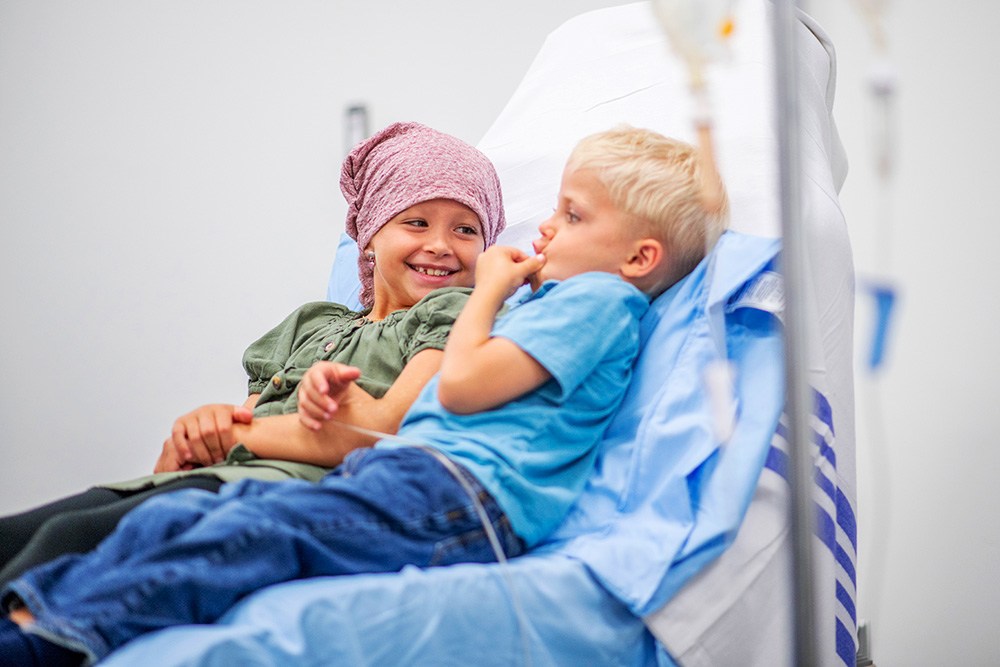 "Our boys were 5 when their sister Rita died of brain cancer in 2013. Kevan, Nate and Rita were triplets, so they shared a very special bond. It was hard for the boys to comprehend the loss and even harder to express their thoughts and fears. We attended the first Remembrance Weekend only months after our loss. Being with other families and getting professional guidance helped not only the boys to cope but our family as well. It was a time for us all to be together, honor Rita and be in a very exclusive group that no one wanted to be in. Our boys look forward to the Remembrance Weekend every year. For us it is like a Family Reunion with others we have met there. We share so many memories and bonds. Nate especially can relate to the other children in ways he can not do with other friends and classmates. Kevan can express himself better and often talks to the group about the loss of his sister. The activities help them express themselves, especially the craft items that they can bring home. All year we have the feeling of Rita being in our hearts. We appreciate all the P.U.N.T. Foundation has done for our boys and all the families at the weekend."
– Joanne and Vern Ridder (Remembrance Weekend guests)
"I just wanted to let you know that our children have gained a lot from being able to attend the Remembrance Weekend associated with the P.U.N.T. Foundation. For one it makes them feel like they can talk, cry, laugh about their brother and the others care to hear about him. It makes them feel like they are not alone in this and that they have someone else they can turn to if they need it. This weekend retreat has been a great blessing not to just our children but our whole family. I am so thankful that finally someone thought about the end club so to speak. I hope that it will be able to continue on for years to come so that not just our children but others that will need a safe place will have one as well."
– Amy Showers (Remembrance Weekend guest)
"When I was 5 my sister passed away and I thought I was alone. But meeting every one at P.U.N.T. I realized I wasn't alone. They helped me not forget about it but to learn to deal with it a little better."
– Kevan Ridder, Age 10 (REMEMBRANCE WEEKEND GUEST)