The 2nd Annual Carmella Classic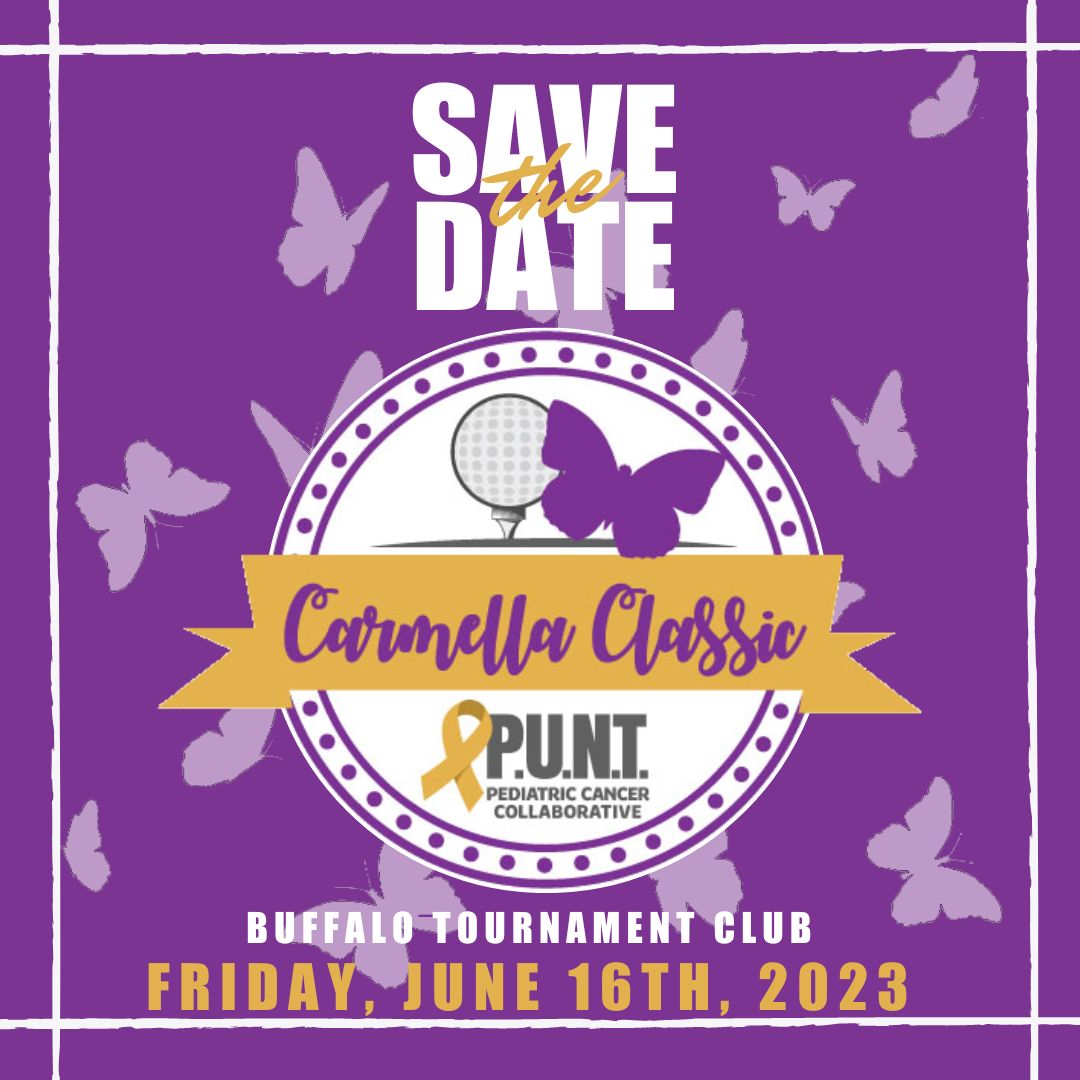 Our daughter Carmella Filomena Rossi loved the sunshine, loved being outside, and loved being with family.  All of this influenced her love of playing golf.  At just 2 weeks old, she was at the driving range.  Whether it was outside swinging a club or inside putting in the living room, Carmella was always happy.
For those of you lucky enough to see her beautiful smile, you know how it instantly made your day better. On February 7, 2020, our world collapsed when Carmella was diagnosed with a malignant rhabdoid tumor of the kidney, which had already spread to her lungs.  At just 2 years old, Carmella immediately began an excruciatingly difficult course of treatment and fought as hard as she could.  Often before her treatments, Carmella could be heard telling everyone, "It's ok, be brave like me."  She truly was the bravest of us all.  Although she fought with everything she had, on October 29, 2020, cancer stole our brave little princess.  Nonetheless, Carmella's memory, spirit, and legacy live on in everyone who knew her. Battling pediatric cancer is one of the most horrific experiences a family could endure. 
No child should have to battle for their life and no family should have to fight this terrible disease by themselves.  From financial assistance to emotional support and everything in between, P.U.N.T. does everything possible to ensure that no one fights alone.  P.U.N.T. was there for us during some of our most difficult times and now it is our privilege to be there for P.U.N.T. and the families it serves, by holding a golf tournament in memory of Carmella, The Carmella Classic! Help us honor Carmella's memory by doing something she loved, while helping a local charity dedicated to serving children who are battling as fiercely as Carmella!
Please join us on Friday, June 17, 2022, to honor Carmella Rossi and support the many families suffering from this horrible disease.
-Anthony & Amanda Rossi
---
REGISTRATION LINK:

Coming Soon
Anthony Rossi
(716) 622-4475
Carmellaclassic@gmail.com
or
Jonathan McGrath 
(716) 860-1619
jon@puntpediatriccancer.org